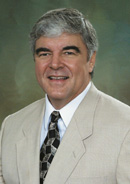 Alabama Specialty Products, Inc. (ASPI) is a materials processing firm that has been meeting the needs of its customers around the world for the past 42 years. Combining the resources of its company divisions, ASPI offers a wide variety of products and services.

In 1980, Don Johnson started Metal Samples Company with two employees machining metal specimens for corrosion and mechanical testing. From the beginning, his goal has been to operate this business based on Christian principles. With blessings from God, the company (now corporately known as Alabama Specialty Products, Inc.) has grown to include over 200 employees and has developed new products and technologies to meet the needs of our growing number of customers worldwide.

In 1991, Alabama Research and Development was created as a division to provide engineering services, including new product development. The company has been the recipient of two U.S. government grants for development of its medical product line.

In 1993, Alabama Laser Technologies was started to serve as a laser processing center. The company provides a complete range of job shop services, including laser cutting, forming, punching, etc.



In 1997, Alabama Laser was formed to handle research & development and production of custom laser systems. The company has grown to include advanced services such as laser cladding to help complement the specialized needs of our customers.
Our 350,000 square foot facility houses several manufacturing centers, a large materials inventory area, research labs, and a large quality assurance area.