Metal Samples along with Sensor Networks Inc., offers the webPIMS® cloud-based, back-end corrosion/erosion data management software which allows users to quickly and easily analyze, set alarms for, trend, map, export and report metal-loss data and rates.


webPIMS® offers:
• Custom alarms for corrosion rate and thickness value.
• A-scans with every reading.
• Temperature-adjusted thickness.
• GPS coordinates for monitoring locations.
• Data export to XML/CSV.



monitor corrosion rate


resolution to 0.001" (0.025mm) • high-risk areas • historically problematic locations

monitor "low spots"


post-NDE screening of pits to monitor re-maining thickness • measures down to 0.040" (1.02mm)

replace/augment intrusive methods


validation of coupons, ER probes, etc.

reduce costs


reduce scaffolding and insulation removal/refitting for internal corrosion monitoring • more accurate/reliable data improving operations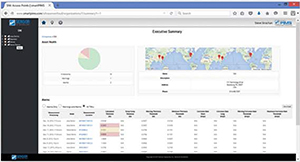 Home page screen showing enterprise-wide macro view, including pie chart with sensor location, status, GPS and latest readings of all sensors.

Trending screen graphically shows metal loss
versus time, temperature, thickness and digitized RF signals (A-Scans) for each measurement.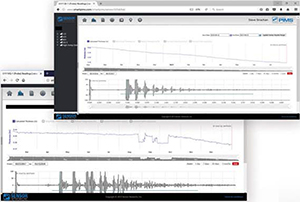 Features like temperature compensation help
maximize accuracy of thickness measurements.